Proud that a v2 of stablished UK portal with thousands of properties and a lot of traffic is going to run Jomres booking engine and also will be running the JPD Valentina theme ( with a good bunch of tweaks 😉 ) and the well known JPD Slideshow Enhancer plugin with the new Lazy Load feature enabled, still it's a work in progress aiming to be ready next september, meanwhile I wanted to show you the benefits of the Layzy Load feature and made a short video so you can realize the huge load speed gain... properties listing is loading 300 properties in one go having a really speedy page load, with out any caching or css/js merging, or any optimization tool at all.
Jomres properties listing with Lazy Load enabled short video.
---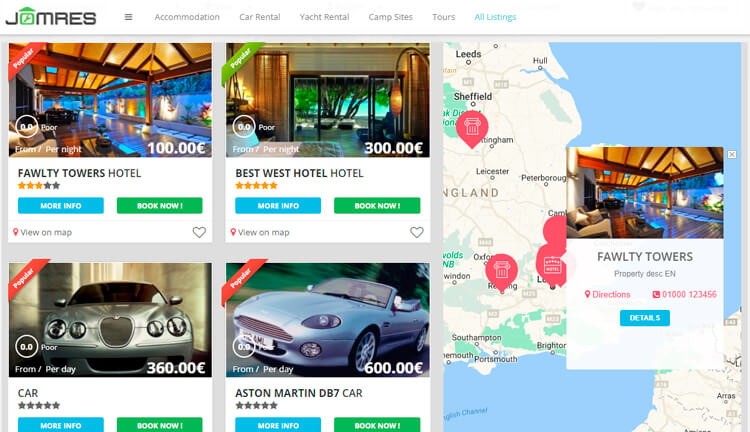 JPD Valentina theme default layout screenshot.
---