Finally JPD Valentina v2 ( Jomres booking engine template package) is ready for Joomla and WordPress, the most significative changes are the integration with Open Street Maps which is free compared to Google Maps that since June is a paid service.
Also there is a new setting to enable a button to expand/collapse the map so users are able to hide it and see 3 properties per row. Do not forget that if you also run the JPD Slideshow Enhancer plugin you will have the image's Lazy Load feature which speeds up the website's properties listing pages considerably which is good for SEO increasing Google ranking and conversions.
Jomres properties listing with collapse/expand button and OSM video.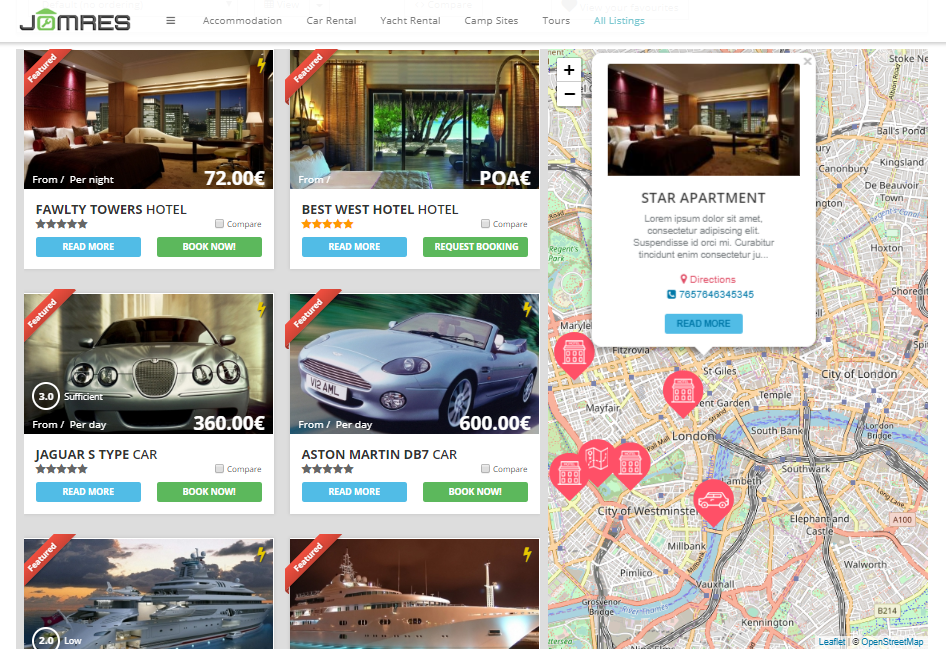 Jomres properties listing and Open Street Maps.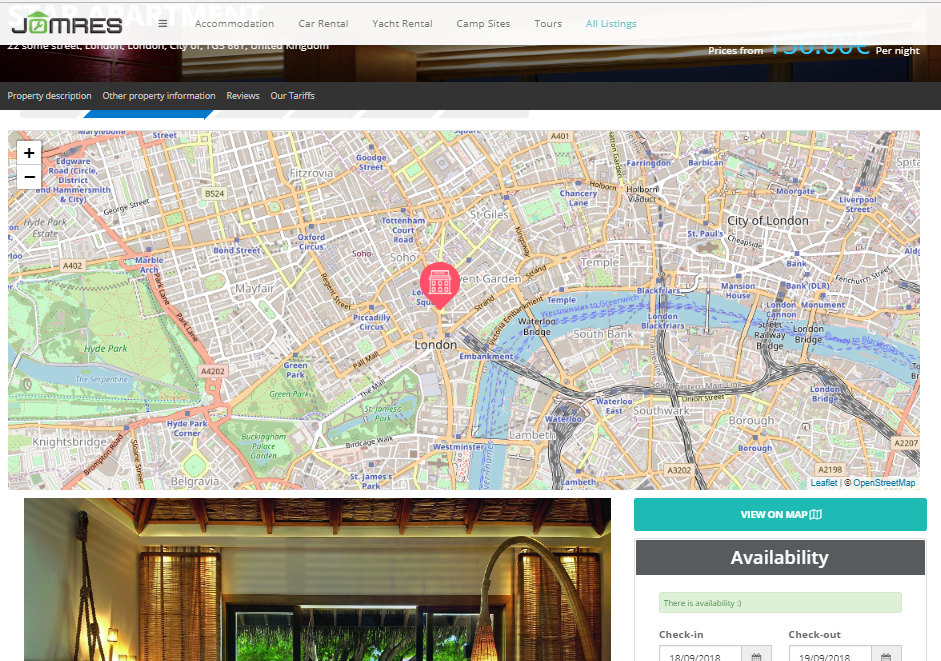 Jomres property details page and Open Street Maps.
---